Daily update: June 11, 2021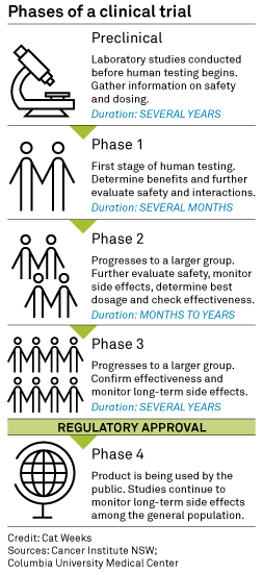 Subscribe on LinkedIn to stay up to date with every new daily update – a curated selection of essential information on financial markets and the global economy from S&P Global.
Countries' approach to international tax policy is changing rapidly, but the implementation of new regulations and the implications of any new law will not materialize for years.
Group of Seven financial leaders – from the US, UK, Canada, France, Germany, Italy and Japan – agreed last weekend to try to reform the global tax landscape by instituting a minimum tax of at least 15% on large businesses across the globe, as well as taxing businesses based on where the bulk of their goods and services are sold. The landmark deal to cut tax havens, where multinational companies store profits to avoid paying taxes, marks the start of a global policy overhaul that will likely take years to materialize. The proposal will need to be considered by the Group of 20 and a coalition led by the Organization for Economic Co-operation and Development, and individual nations will ultimately need to enact and pass legislation to align their respective tax laws with the end result.
Analysts told S&P Global Market Intelligence that the work required to justify and consolidate the deal would minimize risks to the financial positions of tech giants in the near term.
While the push to adopt a standard global minimum corporate tax rate has been ongoing for several years, "it's still a very loose agreement so far," said Elke Asen, policy analyst at the Tax Foundation. independent nonprofit tax policy, in an interview with S&P Global Market Intelligence. "We only know that yes, it should be a minimum rate of 15%, but there are still so many details to be worked out, including, and very importantly, the tax base. So what exactly should be taxed at 15%? "
In the world's largest economy, U.S. Treasury Secretary Janet Yellen is leading the charge on sweeping tax reform, including raising the corporate tax rate to 28%, as promised by President Joe Biden. The move would wipe out half of the cut in the 2017 Tax Cuts and Jobs Act, which cut the nominal rate to 21% from 35%. If passed, companies could see their profits drop as a result of higher taxes, especially in technology-intensive and banking industries.
"Multinational companies with substantial income overseas, mainly in sectors such as technology and healthcare, would be subject to significant international tax changes to end incentives to relocate and shift profits in as part of the Biden tax proposal. We believe that most US businesses would have somewhat higher effective tax rates and pay higher cash taxes, and multinational corporations with overseas profits would pay even more in the absence of tax planning " S&P Global Ratings said in a recent report. "Despite the potential effects on cash flow, we do not anticipate any rating changes directly attributable to the adoption of the Biden tax proposal. Rating actions would more likely be due to companies compensating for lower cash flows with changes in strategic, structural or financial policy (eg, shareholder returns). Heavily indebted borrowers could be pressured without resorting to tax planning, net operating losses, or tax credits to offset tax increases.
However, any change to the corporate tax rate in the United States is expected to be passed through budget reconciliation, as the tax proposal is unlikely to receive Republican support and will not take effect until 2022, according to S&P Global Ratings.
Today it's Friday June 11, 2021, and here is the essential intelligence of today.
Uncertainty in the global economy
---
Small businesses bear the heavy burden of developing superbug treatments – Report
Businesses large and small rushed to develop COVID-19 therapies and vaccines once the pandemic took hold, driven by government funding and the huge market potential. The picture is different for infectious diseases that resist treatment with antibiotics, antivirals, and other drugs designed to eradicate microscopic attackers.
—Read the full article by S&P Global Market Intelligence
Highlights of the month in emerging markets: a long way to go, despite a promising start to the year
Q1 GDP reports surprised upward in most emerging markets (EM), but further lockdowns in several countries are likely to dampen activity in Q2 and beyond. The surprisingly high growth rate is mainly due to stronger than expected domestic demand and, in many cases, better than expected performance of services.
—Read the full report of S&P Global Ratings
Market dynamics
---
Several U.S. insurers begin to embark on cryptocurrency investments in Q1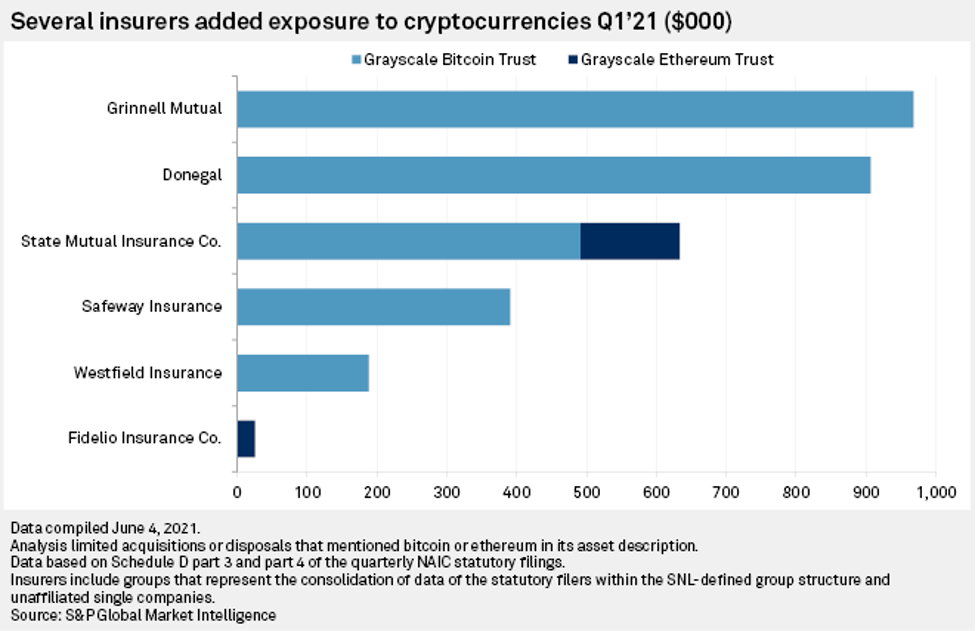 In the first quarter, six insurers acquired shares of digital currency investment vehicles offered by Grayscale Investments, LLC.
—Read the full article by S&P Global Market Intelligence
The credit cycle
---
How prolonged low interest rates could affect U.S. life insurers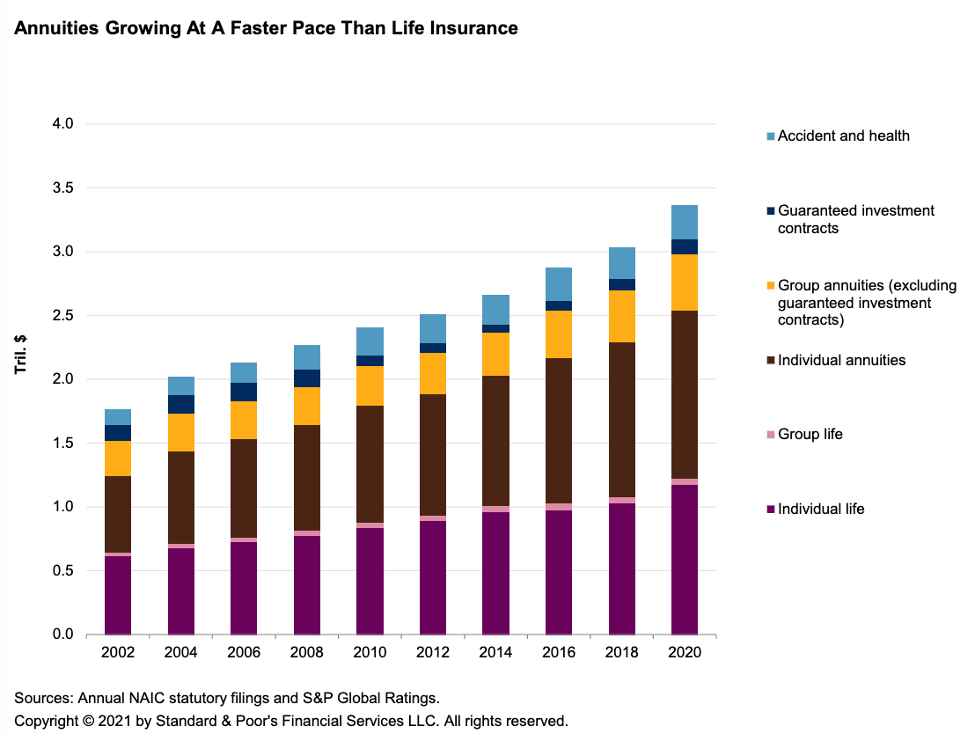 The dramatic drop in the 10-year U.S. Treasury yield to historic lows in 2020 has raised concerns in the life insurance industry about the increased likelihood of lower interest rates for longer and the value propositions of investors. companies.
—Read the full report of S&P Global Ratings
Austria's Covered Bond Harmonization Proposal Merges Three Laws Into One
On April 1, 2021, the Austrian government published a detailed draft proposal and request for comments to merge the three covered bond laws (Hypothekenbankgesetz, Pfandbriefgesetz and Gesetz betreffend fundierte Bankschuldverschreibungen) into a new covered bond law. The solicitation period closed on April 30, 2021..
—Read the full report of S&P Global Market Ratings
Technology and Media
---
Merger of the 2 biggest Indonesian unicorns to create a challenger for the fintech giants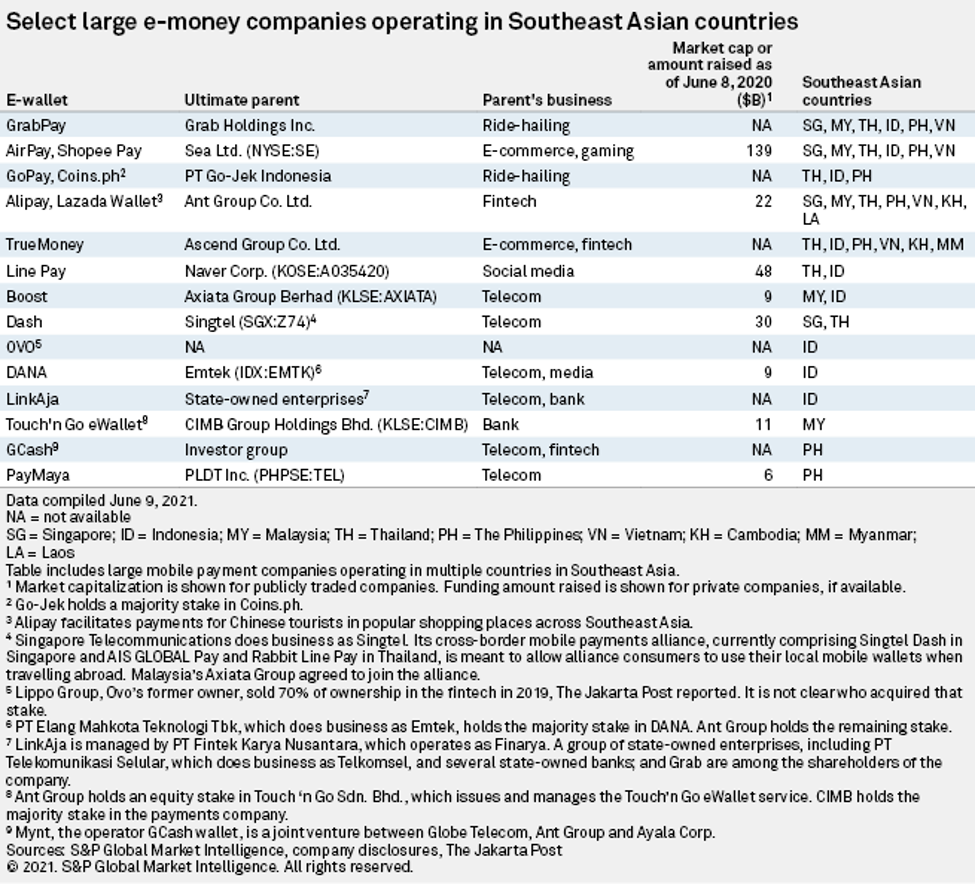 The merger between two of Indonesia's best-known unicorns will create a new fintech giant that will seek to monetize relationships with its combined customer base. However, it will face competition from Chinese and regional fintech players seeking to carve out a share of the growing wealth in Southeast Asia.
—Read the full article by S&P Global Market Intelligence
ESG in the time of COVID-19
---
Voluntary carbon markets: how they work, how they are valued and who is involved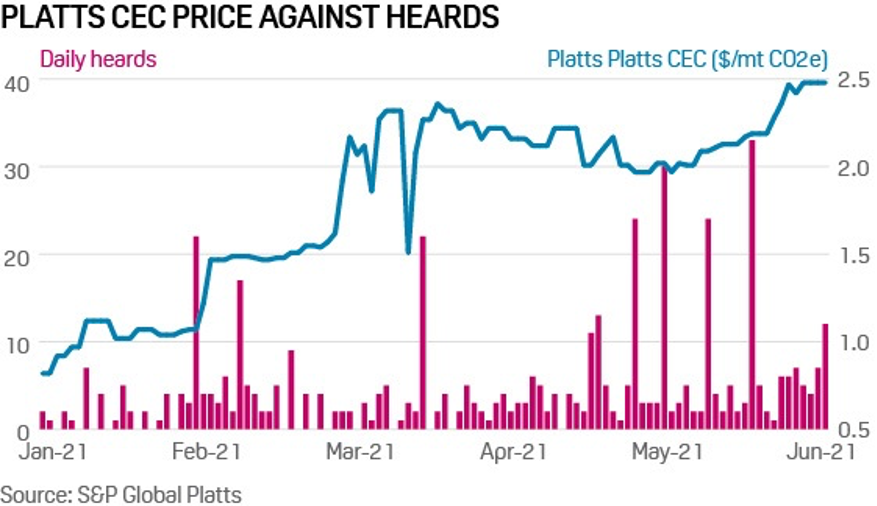 2021 will likely be remembered as the year carbon finance became a topic of discussion among a wide range of industries.
—Read the full article by S&P Global Platts
These public services want more than an "ESG envelope" around climate finance
Edison International is the latest U.S. utility to issue a results-based financing strategy to generate funds for targeted clean energy, transportation and carbon reduction projects and cement its commitment to zero net greenhouse gas emissions greenhouse by 2045.
—Read the full article by S&P Global Market Intelligence
Gas treatment and infrastructure stresses hamper clean electricity standardization efforts
Pressure from the Biden administration for Congress to enact a U.S. National Clean Electricity Standard, or CES, pits utilities with substantial natural gas capacity against environmental groups who want fuel excluded from the standards clean energy potential. These tensions represent another obstacle to establishing a mandatory federal CES, a key part of US President Joe Biden's goal to decarbonize the electricity sector by 2035.
—Read the full article by S&P Global Market Intelligence
Energy, front and center of emissions as NATO militaries look to the future
NATO powers are pushing their armies to lead by example on climate change and contain operational emissions, even as threat assessments indicate a continued need for long-range operations in remote and diverse locations, creating a need for new types of fuel and innovation.
—Read the full article by S&P Global Platts
Policy change needed now to meet clean energy transition goal by 2050: Professor
A large-scale national effort is needed to prepare the U.S. electricity grid for the ongoing clean energy transition to achieve the goal of net zero emissions by 2050, a speaker said on June 9 at the EEI virtual conference 2021.
—Read the full article by S&P Global Platts
The future of energy and raw materials
---
ANALYSIS: South Korea could avoid some Mexican and Russian crudes if Iran returns to market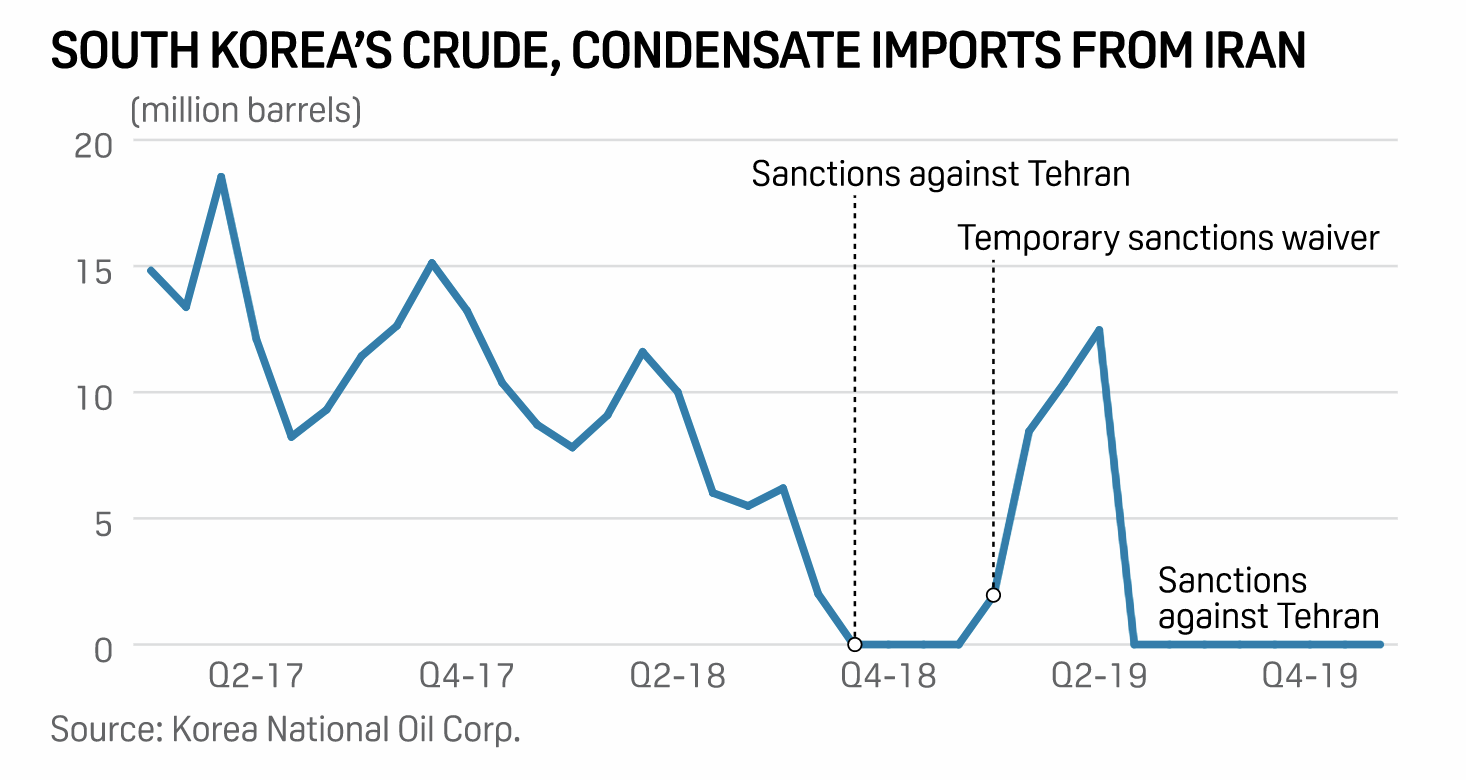 South Korea is likely to change its crude oil sourcing and trading strategy when Iranian barrels return to the international market, with Mexican and Russian suppliers set to lose much of their market share in the fifth plus. major importer of rough in the world.
—Read the full article by S&P Global Platts
OPEC predicts increased demand for its oil with accelerating growth in the second half of the year
OPEC still expects the global economy to accelerate in the second half of 2021, keeping its oil demand growth forecast unchanged in its latest market analysis and pledging to remain vigilant to keep prices down. to move back.
—Read the full article by S&P Global Platts
Written and compiled by Molly Mintz.