Family and human rights activists express concern over 83-year-old Australian detained in Iranian prison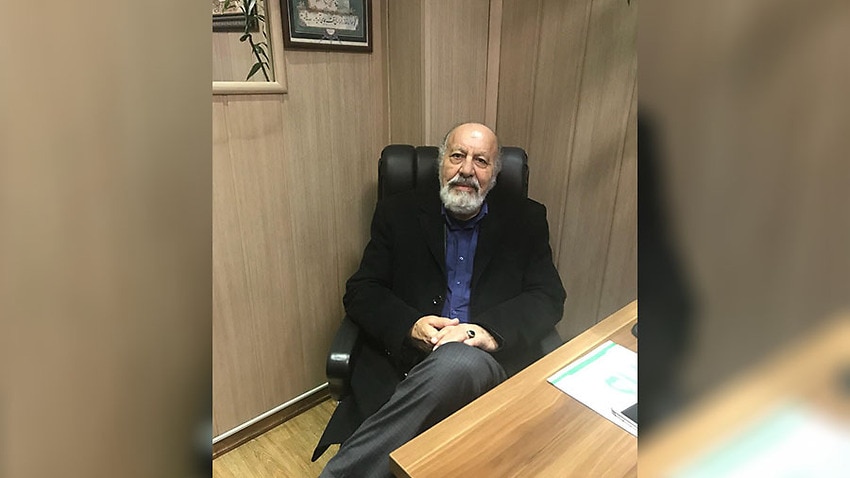 The family of 82-year-old Australian-Iranian grandfather Shokrollah Jebeli said they were deeply concerned about his physical and mental health after being held for 17 months in a notorious Iranian prison.
Evin Prison near Tehran has been used to hold political prisoners, academics and foreigners, including Australian scholar Kylie Moore-Gilbert.
Mr Jebeli's family in Australia said his recovery from a stroke in prison was hampered by poor prison conditions.
"He does not have access to the appropriate facilities in Evin Prison for elderly or disabled inmates which are necessary to maintain his life and dignity as a human being," a family spokesperson said.
"He has fallen in the shower several times and cannot make it to the prison medical clinic on his own, further hampering his access to health care.
The family said Mr. Jebeli also developed paralysis in both legs during his 17 months in prison, which prevented him from eating and sleeping on the floor.
"Her bed is made up of a thin mattress and bunk blankets," the family said. "Eating and sleeping on the floor is insufficient for a man in Mr. Jebeli's condition and age range."
His mental health also deteriorated sharply during his detention.
"He is no longer able to walk in the prison yard where he was relieving himself of his ordeal by watching stray cats play," the family said.
"His mental health has deteriorated as a result of his continued imprisonment, conditions of detention and the denial of adequate specialist medical care. As a result, he suffers from severe mood swings and depression.
Amnesty International Australia sent a letter to Foreign Minister Marise Payne, as well as a separate letter to the UN Special Rapporteur on Iran, calling for the immediate release of Mr. Jebeli.
Amnesty activist Nikita White said the health risk during the pandemic is increased for Mr Jebeli due to his age and multiple health issues. The group is also concerned about access to legal representation, she said.
"He's had a number of hearings," Ms. White told SBS News.
"He denies the allegations made against him, and since the allegations were made by someone who is part of the (Iranian) Ministry of Intelligence, this raises concerns about the fairness of the allegations, and in particular the fairness of the trial he will face. "
"We know of examples of people facing unfair trials, sent to prison with little or no evidence to support these charges. "
Mr. Jebeli faces criminal charges after being embroiled in a financial dispute two years ago involving an amount between $ 5,000 and $ 20,000. The family say the other party to the dispute has revealed to Mr. Jebeli that he is an intelligence officer for Iran.
The family said the charges against Mr. Jebeli were not supported by evidence and the nature of the charges had not been specified.
The Department of Foreign Affairs and Trade is helping facilitate consular visits after initially refusing to intervene, citing the Iranian government's position that it does not recognize dual nationality.
In a statement, the department said it continues to advocate for Mr. Jebeli's welfare and strives to provide consular access to the family, but said further comments were limited due to confidentiality obligations. .
Ms White said there were concerns over how Iran was holding foreigners, such as Dr Moore-Gilbert, who was released in November 2020, and dual nationals such as the Anglo charity – Iranian Nazanin Zaghari-Ratcliffe.
"There is a very worrying pattern of detention of dual nationals with very little evidence to support their detention," she said.
"During the COVID-19 pandemic, Iranian authorities released prisoners because COVID-19 spread throughout the prison system – many of them were prisoners of conscience or political prisoners. can and should therefore free Mr. Jebeli because of his vulnerability to pandemics and also because of the other health problems he suffers from. "
Having dual citizenship, Mr. Jebeli traveled to Iran in 2007 to live there, after emigrating to Australia in 1976 on a business visa.
His family said he had settled in Sydney, helping to strengthen bilateral economic ties through deals in the wheat and meat industries during the 1980s.
The family said he would seek to return to Australia if released.