'Holy Spider' producers on the huge challenges they faced pitching Ali Abbasi's Cannes title | Features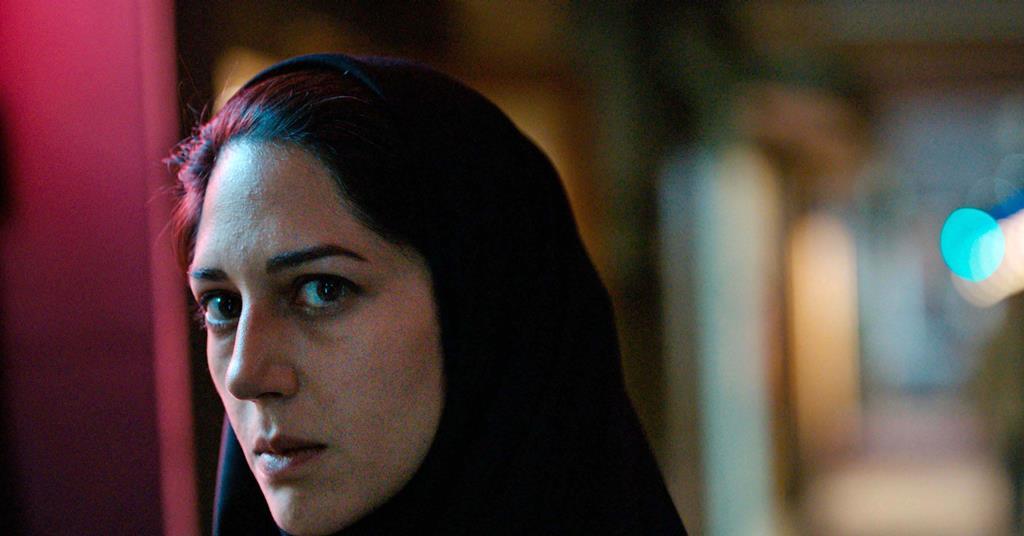 The team behind holy spider had more than the difficult subject of an Iranian serial killer to overcome when the film was shown on screen; they have had to deal with years of Covid-19 outbreaks, filming delays, location changes and government resistance.
Premiering in competition tomorrow, the film is a testament to director Ali Abbasi's years of unwavering vision and the problem-solving of its lead producers, Denmark's Profile Pictures' Jacob Jarek and Germany's One Two Films' Sol Bondy.
Abbasi – born in Iran and now residing in Denmark – lived in Iran during the time of the infamous 'spider killings', when a religious fanatic named Saeed Hanaei murdered 16 women in the holy city of Mashhad between 2000 and 2001 .
Jarek, who went to the National Film School of Denmark with Abbasi and was one of the producers of his first feature Shelly, says the director "had this story in mind for a long time but we officially started developing it in 2016". After Abbasi's second feature film Frontier was an international success at Cannes and beyond in 2018, the filmmaker was in demand. He told Jarek, "Now is our chance to make this movie."
depth charge
"Ali's very clear approach from the start was that he wanted to portray Iran as accurately as possible, not like most movies we see outside of Iran which have to be more diplomatic," Jarek explains. "He wanted to show more poverty, more violence. Life in Iran has that. Whatever he does, Ali likes to go to extremes. He wants to go deep and dark in the moment. He wants you to feel the depth of these situations.
In 2018 Bondy came on board – Profile and One Two had both co-produced Icelandic films The count and Under the tree whole. He agrees with Jarek's sentiments: "You can see on screen that Ali is a fearless filmmaker.
Early hopes of filming in Iran had to be abandoned by 2019, and more funding was also needed. Jarek and Bondy chatted with a major streamer for a year, but eventually walked away to pursue a more traditional patchwork of movie funding.
The partners of the film are the French Wild Bunch International (which manages the sales) and Why Not Productions and the Swedish Nordisk Film Production, as well as ZDF/Arte, Arte France Cinéma, Film i Vast, the Danish Film Institute, Eurimages, Medienboard Berlin -Brandenburg, Filmförderungsanstalt, the Swedish Film Institute, DFFF, Nordisk Film & TV Fond and MOIN Filmforderung Hamburg Schleswig-Holstein.
Seeking Turkey and Jordan to replace Iran, the producers settled on Jordan which, while more complicated, also felt more authentic. At the start of 2020, they were ready to go… then came the pandemic and the team had to keep pushing the dates back. Jarek had several other Profile productions affected by Covid, while many One Two films were put on hiatus, so Bondy moved from a likely co-producer to take over day-to-day production duties and raise more funds.
With Jordan having stricter Covid restrictions at the end of 2020, Turkey was back in the frame as a location, which would be logistically easier as it shares a land border with Iran. But after having identified all the sites in Turkey and set up a whole production team on the territory, the Turkish authorities passed them on between different ministries without committing to the authorizations they needed. Production therefore returned to Jordan in early 2021 where, by then, Covid regulations had eased enough to make filming possible. In May 2021, cameras finally started rolling for 35 days.
"What we did with the film in Jordan is really perfect," says Jarek, while Bondy pays tribute to "fantastic" service producer Rula Nasser of The Imaginarium Films: "She knows creative production and has a great team. the low. "
In one of many sticky situations, Bondy recalls the challenge of getting Paykan cars from Iran, which Abbasi says were used for period accuracy. A repairman was dispatched to purchase the vehicles in Iran and then transport them overland for several weeks, crossing numerous borders with the required export papers. But the Jordanian authorities turned them back. Plan B involved shipping by water, but they were delayed when the Suez Canal was blocked by a container ship in March 2021. Eventually the cars arrived and filming was able to continue.
"There were a lot more extreme complications," says Bondy. "Now these are just anecdotes of a very difficult production."