Iran-Gulf dialogue could bring positive results for the region – Sheikh Mohammad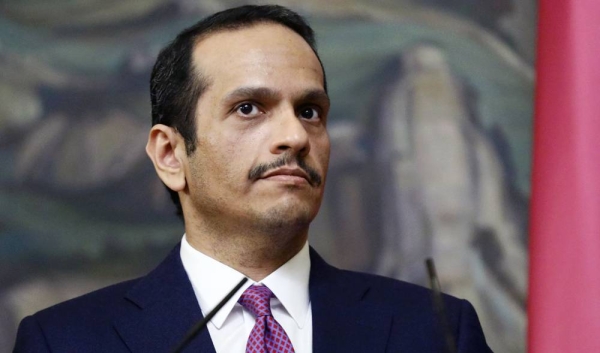 TEHRAN — Qatari Deputy Prime Minister and Foreign Minister Sheikh Mohammad Bin Abdulrahman Al Thani said on Wednesday that dialogue between Iran and Persian Gulf countries could bring positive results for the region.
On a visit where he is also due to meet Iranian security chief Ali Shamkhani, the senior Qatari diplomat arrived in the Iranian capital on Wednesday afternoon. The visit comes two days after Doha hosted indirect talks between Iran and the United States in late June as part of EU shuttle diplomacy.
At a joint press conference with his Iranian counterpart Hossein Amir Abdollahian in Tehran, the Qatari leader added that it was important for all parties to exert constructive efforts and efforts to ensure the success of nuclear negotiations and regional dialogue. .
The senior Qatari diplomat thanked Iran for its confidence in Doha as it hosts the latest round of indirect talks between Iran and the United States, adding that they are looking for a dialogue that could provide a ground where the parties can renew their commitments.
While major disagreements over the scope and guarantees for the lifting of US-imposed sanctions remain between Tehran and Washington, the talks ended without any progress and no further negotiations have been scheduled so far.
Washington has no plans for another round of talks at this time, US State Department spokesman Ned Price told reporters on Tuesday.
Regarding the bilateral relations of the two nations, the Qatari foreign minister said that they plan to further develop economic and trade relations.
For his part, the Iranian Foreign Minister said that the discussions on strengthening regional cooperation were positive, hailing the role of Doha in enhancing constructive dialogue and collaborations.
Abdollahian added that the negotiations in Doha were about US assurances about Iran's economic benefits, but the US side did not deliver on those assurances.
As for accusations against Tehran that Iran's demands override the nuclear deal, the Iranian official said their demands match the 2015 deal.
Price, told a press conference yesterday that they are "disappointed with the indirect negotiations in Doha on a renewed agreement on Tehran's nuclear activity, which have registered 'no progress'.
Stating that Iran lacks seriousness and is not committed, Price also said Tehran has "consistently introduced foreign demands that go beyond the four walls of the JCPOA."
A series of phone calls between stakeholders to discuss the fate of the nuclear deal officially known as the Joint Comprehensive Plan of Action (JCPOA), which the United States unilaterally abandoned in 2018, also precedes the trip. Qatari diplomatic.
Abdollahian and EU foreign policy chief Josep Borrell had a phone call on Tuesday. — Agencies