Jcpoa – The Iranian nuclear agreement is between yes and but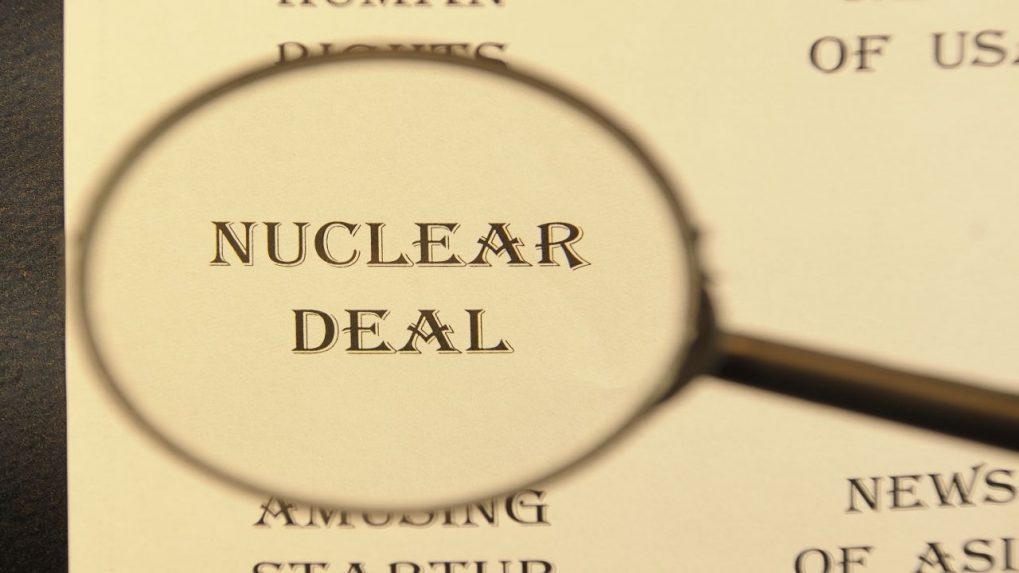 mini
Joint Comprehensive Plan of Action (JCPOA) – Iran's nuclear deal with the capital Tehran for a nuclear arsenal is one of those complicated issues and a futile exercise for many observers who have always questioned its effectiveness, to begin with . The confidence deficit is endemic and none of the opponents have tried to fill it.
In any negotiation, both parties want to extract the maximum mileage until it becomes a zero-sum game. Face-saving and some kind of victory for all parties, at least perceived, is often the result. In addition, third parties who are likely to be indirectly and directly affected need consolation and clarity.
Joint Comprehensive Plan of Action (JCPOA) – Iran's nuclear deal with the capital Tehran for a nuclear arsenal is one such complicated issue and a futile exercise for many observers who have always questioned its effectiveness in departure. The confidence deficit is endemic and none of the opponents have tried to fill it.
Since 1979, when the Khomeini regime took control of Tehran, Tel Aviv and to some extent Riyadh and other Sunni states have been stuck in a mutually destructive syndrome of existential threats and crises. Both sides used overt and covert means to undermine each other's abilities and capabilities.
Israel wants to decimate Iran's ability to enrich uranium and delay the acquisition of an "Islamic bomb" it may already have. Israel is also a nuclear state and parity in deterrence can mean losing the edge.
The United States is desperate to ensure Israel's security and has unfortunately become the cause of greater instability due to its checkered policy vis-à-vis Tehran. While Obama under the P5+1 rubric struck a deal, however imperfect, in 2015, most observers felt that Iran could delay its nuclear quest for greater economic advantage and inclusion in the Western economic landscape. .
But Comrade Trump reneged on the deal in 2018 and, through his "maximum pressure tactics" and tougher sanctions regime, tried to push Iran into a corner. But the result was the exact opposite as Tehran continued to advance its centrifuges and enhance its enrichment capabilities and came even closer to the abhorred goal. And the already unstable region was close to boiling.
President Biden wanted to revert to the deal because Trump's exit had caused a major setback to the reputation of the United States which was beginning to be seen not only as more unilateralist but untrustworthy in the international realm where the deals and treaties have a certain sanctity. Iran argued that it was not the one who balked at the deal, it was the United States that should simply go back and lift all sanctions.
A maximalist position can be good for negotiations, but also has its drawbacks. The failure of the agreement and the negotiations has critical consequences for the already volatile region. The Iranians also want the deal, but are pushing for all their concerns and the lifting of sanctions, including against the Iranian Revolutionary Guards (IRGC) whose leader, General Soleimani, was killed by the United States during of a drone attack in Iraq, which led even the Iraqis to want the Americans to leave.
Tehran had promised retaliation and revenge and now the US is accusing an IRGC commander Shahram Poursafi, also known as Mehdi Rezayi, 45, who was likely motivated to kill John Bolton (then US NSA) and Mike Pompeo (Trump's Secretary of State) in retaliation for the death of Qassem Soleimani.
Jake Sullivan NSA warned Tehran: "If Iran attacks any of our citizens, including those who continue to serve the United States or those who served previously, Iran will face serious consequences."
Similarly, Secretary Anthony Blinken tweeted "Any attack would have serious consequences". An unconvinced Israel keeps its options open. Even though President Biden during his recent visit to the region tried to convince his strategic partners of the advisability of the JCPOA, Defense Minister Benny Gantz hoped that as a last resort in the war against Iran, Washington would would stand by their side.
"Do we have to be able to carry out military operations to prevent it
Tehran condemned the US decision. "Iran strongly warns against any action against Iranian citizens under the guise of these ridiculous and baseless accusations," Foreign Ministry spokesman Nasser Kanaani said.
This hyperactivity in messaging could be a pressure tactic and could even be a disruptive cause for any chance of the deal coming to fruition as both sides take standing positions.
The war between Russia and Ukraine and the ensuing energy crisis have made it urgent to conclude the agreement, because the Europeans face a major challenge and Iranian oil and gas supplies could mitigate this pressure. As such, they disagreed with Trump's exit and avoidable name-calling. So whenever there was a slippage in the indirect negotiations between Tehran and Washington DC, the Europeans tried to keep it afloat.
Recently, EU foreign policy chief Josep Borrell visited Tehran to relaunch the stalled talks and finally, according to them, the two sides tentatively agreed on a draft deal. All returned to their capitals. The Iranians admitted that the agreement was close but with a "big but".
While Americans are trying, they seem to be losing hope and Iranians are feeling emboldened by the ongoing global crisis that could pay them some dividends. Therefore, Tehran could seek to extract as much as possible before being bracketed into the outlines of the deal. Although Iran will surely benefit economically from the revival of the JCPOA, they have no doubt learned to live with and circumvent Western sanctions for decades.
Iranian Parliament Speaker Mohammad Bagher Ghalibaf reiterated that there are two views on how to approach the negotiations. One is that Iran must submit and the other is that Iran must "resist and stand up." But experience has shown that with resistance, relying on the people and careful economic planning is the only way to save".
The trust deficit is profound. Tehran wants American guarantees that in the event of another Republican presidency, the agreement will remain intact. Biden or for that matter any American president after what happened in the Trump era could not give such a guarantee and Iranians should not be naive to even ask and accept one. But a quick resolution of the JCPOA is indeed desirable.
— The author, Anil Trigunayat, is a former Indian ambassador and heads the West Asia Expert Group at the Vivekananda International Foundation. The opinions expressed are personal.
(Edited by : Ajay Vaishnav)