Palestinian ambassador bids farewell after four decades in Iran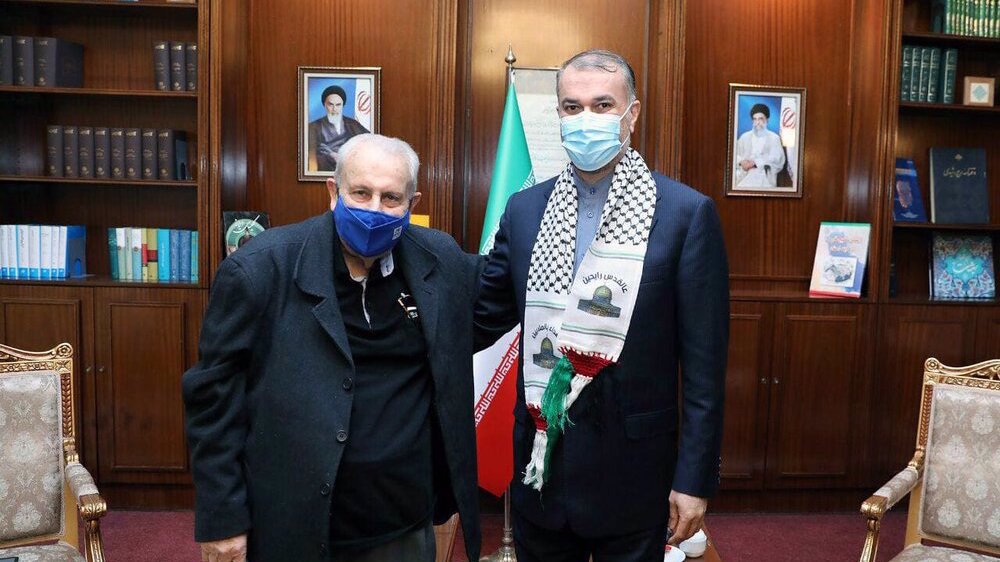 Palestinian Ambassador to Tehran Salah al-Zawawi met Iranian Foreign Minister Hossein Amir-Abdollahian as he finished his mission after four decades in the Islamic Republic.
The meeting took place on Thursday, with the Palestinian envoy bidding farewell to Iran's top diplomat.
Zawawi, one of the founding members of the Fatah political party, was the second Palestinian ambassador to Tehran after the 1979 Islamic revolution.
He has held the post in Iran since 1980 and prior to that he severed his post as Palestinian Ambassador to Algeria, Brazil and Kenya.
Zawawi delivered a speech at a ceremony at Iran's Foreign Ministry on Sunday marking the second anniversary of the U.S. assassination of the legendary counterterrorism commander, General Qassem Soleimani.
Along with his Syrian and Iraqi counterparts, the Palestinian envoy congratulated General Soleimani for his tireless efforts to strengthen the resistance front as well as his courage in the fight against Daesh and the overthrow of the terrorist group.